SENSEPREDICT | HiTech Closing Session 2022
Closing Session of the HiTech Programme 2022 where SENSEPREDICT project participated (Watch between 00:51:55 and 01:02:14).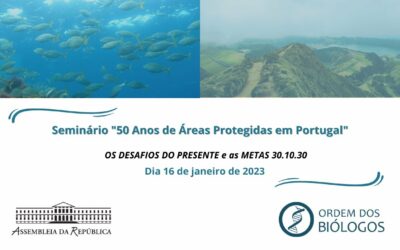 Gravação do Seminário "50 Anos de Áreas Protegidas em Portugal – Os Desafios do Presente e as Metas 30-10-30" promovido pela ordem dos Biólogos, que decorreu no dia 16 de janeiro de 2023 no Auditório António de Almeida Santos, na Assembleia da República. Com a...