Discover the REGACORK TraDE Project
The RegaCork TraDE aims to raise awareness of the intensive production of cork oaks using irrigation, a forestry management concept recently developed by the University of Évora. It fits into the typology "Actions for the dissemination and diffusion of new knowledge and technologies generated within the R&D scope, for the business fabric". It involves demonstrating pilot projects, experimentation actions and actions to disseminate scientific and technological information. The project team integrates MED Researchers.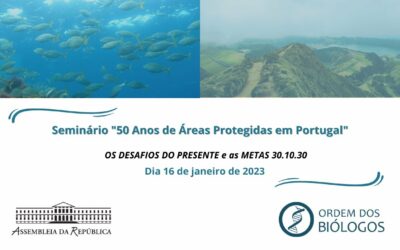 Gravação do Seminário "50 Anos de Áreas Protegidas em Portugal – Os Desafios do Presente e as Metas 30-10-30" promovido pela ordem dos Biólogos, que decorreu no dia 16 de janeiro de 2023 no Auditório António de Almeida Santos, na Assembleia da República. Com a...