Documentary "LIFE LINES – Aquitecture for wildlife"
This documentary takes us through one of the regions of the Alentejo with the greatest biological diversity, located between Montemor-o-Novo and Évora, and makes us aware of the efforts to conserve and protect wildlife present in the LIFE LINES – Linear Infrastructures Networks with Ecological Solutions that aim to minimize the ecological impacts of roads and power lines on wildlife. The LIFE LINES project, financed by the LIFE programme of the European Union, was coordinated by António Mira, professor at the University of Évora and MED researcher, and had the participation of several researchers from MED-UÉvora. This documentary won the 1st Prize in the Environment & Ecology category at the fifteenth edition of the International Film and Tourism Festival – Art&Tur, which took place in Ourém, between October 26th and 29th, 2022.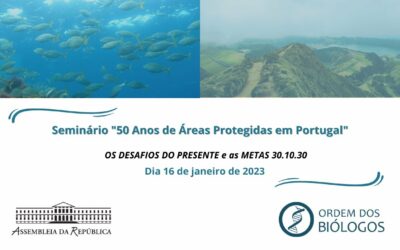 Gravação do Seminário "50 Anos de Áreas Protegidas em Portugal – Os Desafios do Presente e as Metas 30-10-30" promovido pela ordem dos Biólogos, que decorreu no dia 16 de janeiro de 2023 no Auditório António de Almeida Santos, na Assembleia da República. Com a...