Mediterranean Institute for Agriculture, Environment and Development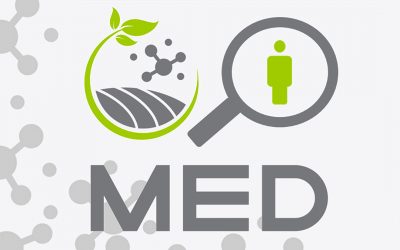 A call for tenders is open for 1 Research Grant (BI) for graduate of the project LIFE BIOAs -"Removal of As from water using innovative BIO-adsorbents produced from by products of the agro-industrial sector", with the reference LIFE19 ENV/IT/000512 financed by the...
EURAGRI Conference - Bringing Science to Society through Co-innovation and Co-Creation – the "Soil-Health and Food Mission"
MED Institute together with EURAGRI organizes a conference on "Soil-Health and Food Mission", taking place on 27-28th September 2021. The conference will be held as an online event.
The mission-oriented research and innovation concept is one of the main novelties under Horizon Europe. The mission 'Soil health and food' is intended to set the transition towards sustainable land and soil management in motion and achieve the objectives of the UN Sustainable Development Goals (SDGs) and the EU Green Deal.
Concerning research and innovation, the approach will increase interdisciplinarity and cross-sectoral collaboration. It will be a joint endeavour by researchers, land managers, policymakers, industry, and citizens to co-design, co-create and implement solutions to improve the functioning of food and bio-based value chains, adapt the farm and forest business models, enhance the conditions for biodiversity and the capacity to mitigate and adapt to climate change tailored to different local realities.
The mission's activities will be focussed around "Living Labs" to ensure validation and demonstration of good practices and widespread uptake of solutions. In addition, necessary indicators, consistent across EU, to continuously monitor and assess the progress achieved need to be agreed upon and a monitoring system set in place that covers equally all European regions.
EURAGRI and Med, therefore, invite you to reflect and discuss the input and contribution of researchers and their organizations to the 'Soil health and food' mission to engage in a fruitful exchange with the nonacademic actors.
Questions we would like to address are:
• What are experiences we can build upon?
• Do we need entirely new approaches, skills, and procedures?
• How do we monitor and assess research and its contribution in a larger societal setting?
Program here: https://www.med.uevora.pt/wp-content/uploads/2021/09/EURAGRI-Conference-2021_Update-1.pdf
Registration here: https://tinyurl.com/3kupvdnk
For EURAGRI membership information please contact: bettina.heimann@euragri.org
www.euragri.org
BIODATA.PT TALKS: RDM TOOLKIT
Date: 2 November 2021 | Online
BIODATA.PT TALKS COMPRISE A SERIES OF MONTLY WEBINARS GIVEN BY BIODATA.PT COLLABORATORS AND GUEST EXPERTS.
The RDMkit is an online guide containing good data management practices applicable to research projects from the beginning to the end. Developed and managed by people who work every day with life science data, the RDMkit has guidelines, information, and pointers to help you with problems throughout the data life cycle. RDMkit supports FAIR data — Findable, Accessible, Interoperable and Reusable — by-design, from the first steps of data management planning to the final steps of depositing data in public archives.
This webinar aims to provide an introduction on the use and on the features of RDMkit.
For more information and registration visit the event website (here).
14th European Farming Systems Conference (IFSA – European Group)
The 14th European Farming Systems Conference (IFSA – European Group) will be held in the University of Évora, Portugal, and hosted by the Mediterranean Institute for Agriculture, Environment and Development (MED), from 10 – 14 April 2022, and will focus on Farming Systems Facing Climate Change and Resource Challenges.
See more.
Newsletter MED
Receive our newsletter and keep up to date.