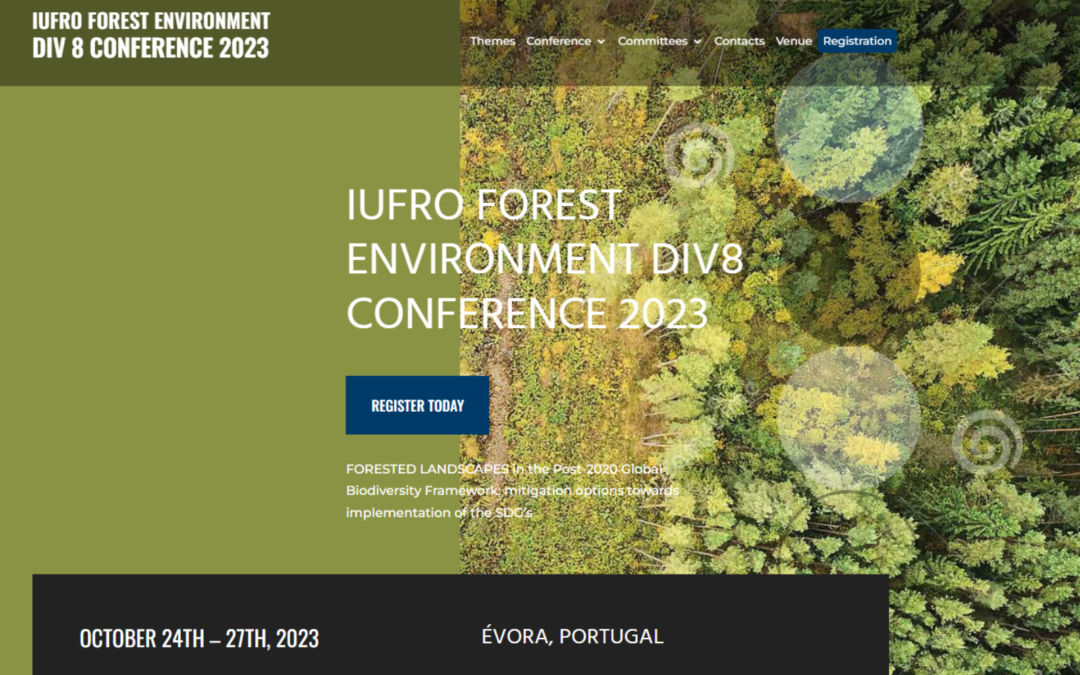 IUFRO Forest Environment DIV 8 Conference 2023
SAVE THE DATE! The next conference of the Forest Environment Division of the IUFRO – International Union of Forest Research Organizations  will be held in Évora, Portugal!
The IUFRO Forest Environment DIV 8 Conference 2023 will be between 24th and 27th of October 2023 at the University of Évora with the support of MED.
The conference will focus on the critical role of forested landscapes facing pressures driven by the Antropocene. Many of the increasing challenges require approaches at different spatial and temporal scales to increase understanding about the different ongoing processes and their consequences for ecological and socio-ecological systems to find well-suited solutions towards increasing sustainability.
Key thematic topics include:
Human-nature relationships to support sustainable forested landscapes;
Innovative Tools, Methods and Approaches to improve decision-support and monitoring systems (e.g., coupling models, remote sensing, spatial tools, terrestrial sensors);
Global change, vulnerability and adaptive management of forested landscapes – How to manage increasing pressures and threats above the current resilience tipping points;
Socio-ecological approaches integrating ecosystem services, forest management and governance models;
Silvopastoral systems and sustainable integrative solutions at the landscape level.
The IUFRO Forest Environment DIV 8 Conference 2023 website is already online! Stay tuned https://www.iufro2023.uevora.pt/
No Results Found
The page you requested could not be found. Try refining your search, or use the navigation above to locate the post.