BIOBLITZ Herdade da Mitra | Tutorial aplicação iNaturalist
Nos dias 5 e 6 de maio, todos os caminhos vão dar ao Pólo da Mitra, na Universidade de Évora. Nestes dias os investigadores do grupo de Ecologia Aplicada e Conservação do MED, em parceria com a Noite Europeia dos Investigadores (NEI) promovem o primeiro Bioblitz da Herdade da Mitra. Esta atividade tem vários percursos de cerca de 1h/1h30 específicas para a observação e inventariação de diversos grupos de seres vivos. Realizar-se-ão sessões com aves, borboletas, répteis, mamíferos, plantas e cogumelos, entre outros, tanto noturnas como diurnas. Neste tutorial explicamos como funciona a aplicação iNaturalist que será usada durante a atividade. Para mais informação, programa e inscrições aceda AQUI.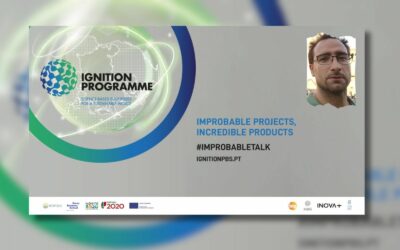 Bruno Medronho, MED-UAlg researcher, was invited by Porto Business School to take part in the "Improbable talks" initiative as part of the Ignition Programme. This multidisciplinary programme is directly linked to R&D activities and its mission is to prepare...