PROJETO ACUASAVE – AÇÃO DE DEMONSTRAÇÃO – ELVAS (2018)
O projeto ACUAsave é uma iniciativa do Instituto de Ciências Agrárias e Ambientais Mediterrânicas (ICAAM) da Universidade de Évora. Está inserido no Programa Operacional Regional do Alentejo, ALENTEJO 2020. O ACUAsave constitui-se como um projeto de transferência de conhecimento científico e tecnológico desenvolvido ao nível do ICAAM-UE na área da Agricultura de Conservação, maquinaria agrícola inovadora e técnicas associadas.
Decorreu no dia 16 de outubro de 2018, a 2.ª ação de demonstração do projeto ACUAsave, na Herdade da Alfarofia em Caia (Elvas). A demonstração foi conduzida pelo responsável do projeto, Professor Gottlieb Basch da Universidade de Évora.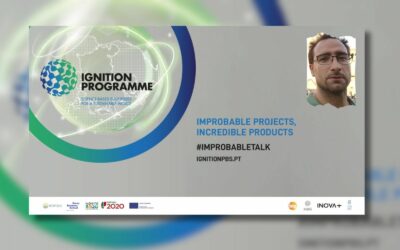 Bruno Medronho, MED-UAlg researcher, was invited by Porto Business School to take part in the "Improbable talks" initiative as part of the Ignition Programme. This multidisciplinary programme is directly linked to R&D activities and its mission is to prepare...