Desert truffles production – a novel approach to fight desertification
What if the production of desert-truffles would help to fight soil desertification?
Watch the video and get to know the research that is been developed in the Macromicology Lab (MED-UÉvora) by Prof. Celeste Santos Silva and Rogério Louro, researchers at MED-UÉvora.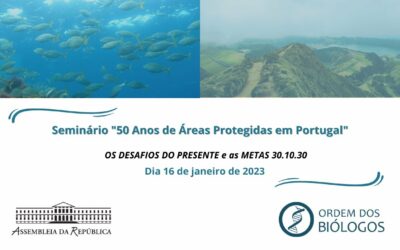 Gravação do Seminário "50 Anos de Áreas Protegidas em Portugal – Os Desafios do Presente e as Metas 30-10-30" promovido pela ordem dos Biólogos, que decorreu no dia 16 de janeiro de 2023 no Auditório António de Almeida Santos, na Assembleia da República. Com a...