Desert truffles production – a novel approach to fight desertification
What if the production of desert-truffles would help to fight soil desertification?
Watch the video and get to know the research that is been developed in the Macromicology Lab (MED-UÉvora) by Prof. Celeste Santos Silva and Rogério Louro, researchers at MED-UÉvora.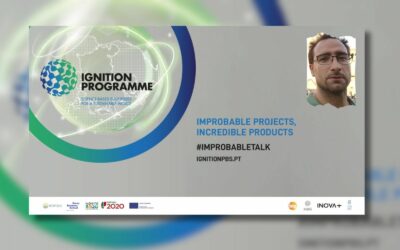 Bruno Medronho, MED-UAlg researcher, was invited by Porto Business School to take part in the "Improbable talks" initiative as part of the Ignition Programme. This multidisciplinary programme is directly linked to R&D activities and its mission is to prepare...