AS BACTÉRIAS COMO PROMOTORAS DE UMA AGRICULTURA MAIS SUSTENTÁVEL IN ENCONTRO CIÊNCIA (2017)
Ana Alexandre, investigadora do ICAAM, apresentou o trabalho de investigação desenvolvido com microorganismos que estão no solo e que são benéficos para o crescimento das plantas no Encontro Ciência 2017.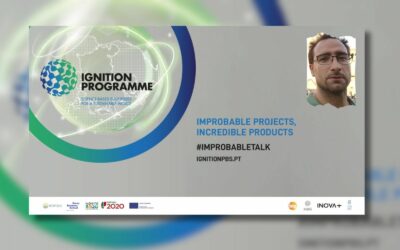 Bruno Medronho, MED-UAlg researcher, was invited by Porto Business School to take part in the "Improbable talks" initiative as part of the Ignition Programme. This multidisciplinary programme is directly linked to R&D activities and its mission is to prepare...