SUFISA PROJECT INTERVIEW TO JOSÉ MUNOZ-ROJAS (JAN.2019)
In this video we ask our team member dr. José Munoz-Rojas about how farmers and stakeholders have benefited from their engagement with the SUFISA project.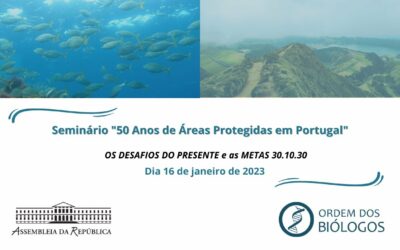 Gravação do Seminário "50 Anos de Áreas Protegidas em Portugal – Os Desafios do Presente e as Metas 30-10-30" promovido pela ordem dos Biólogos, que decorreu no dia 16 de janeiro de 2023 no Auditório António de Almeida Santos, na Assembleia da República. Com a...