OS ÓLEOS ESSENCIAIS E OS ALIMENTOS BY PROF. MIGUEL ELIAS (JAN. 2018)
Cada vez mais, nos dias de hoje, há uma preocupação geral com a quantidade de aditivos que são ingeridos através da alimentação. Por estas razões, tem sido estudada a forma de se reduzir a quantidade de aditivos nos alimentos. Nesta perspectiva, os óleos essenciais de plantas aromáticas e medicinais são produtos naturais que surgem como alternativa à utilização dos aditivos na manutenção da qualidade e aumento da segurança dos alimentos. O Instituto de Ciências Agrárias e Ambientais Mediterrânicas (ICAAM) da Universidade de Évora, criou uma linha de investigação para estudar a utilização de alguns óleos essenciais na conservação de frutos, queijos, carnes e enchidos.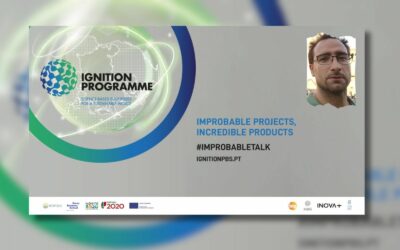 Bruno Medronho, MED-UAlg researcher, was invited by Porto Business School to take part in the "Improbable talks" initiative as part of the Ignition Programme. This multidisciplinary programme is directly linked to R&D activities and its mission is to prepare...