MELHORAMENTO DE PASTAGENS BY PROF MÁRIO DE CARVALHO (DEZ. 2017)
O Montado é um sistema agro-silvo-pastoril complexo de grande importância no Alentejo, onde ocupa 36% da área cultivada. As pastagens no sub-coberto do Montado ocupam actualmente um milhão e cem mil hectares, sendo as pastagens pobres 82% desta área. Este pequeno vídeo mostra como é possível aumentar a fertilidade desses solos pobres, através da correcção da toxicidade de manganês e da adubação fosfatada. A maior produção da pastagem aumenta o teor de matéria orgânica do solo melhorando a fertilidade do solo e os serviços ambientais do ecossistema.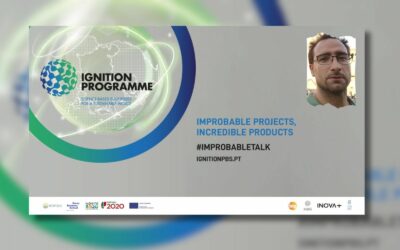 Bruno Medronho, MED-UAlg researcher, was invited by Porto Business School to take part in the "Improbable talks" initiative as part of the Ignition Programme. This multidisciplinary programme is directly linked to R&D activities and its mission is to prepare...