Herdade da Parreira: 50 anos a construir sustentabilidade económica e ambiental
A Herdade da Parreira e o MED, na pessoa do Professor Mário Carvalho, têm colaborado num projeto inovador de sustentabilidade da produção agrícola ao longo dos últimos 30 anos, tendo por base uma gestão do modelo Agricultura de Conservação, com particular destaque na melhoria das condições do solo. Este filme retrata este projeto de inovação e sustentabilidade agrícola, onde se detalham todos os métodos e estratégias utilizadas e resultados obtidos ao longo de todos estes anos.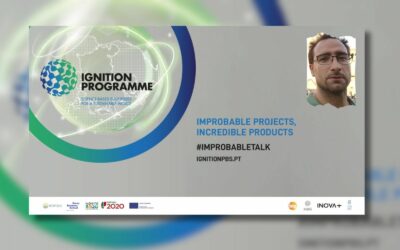 Bruno Medronho, MED-UAlg researcher, was invited by Porto Business School to take part in the "Improbable talks" initiative as part of the Ignition Programme. This multidisciplinary programme is directly linked to R&D activities and its mission is to prepare...