"Animais em vias de extinção" by Prof.António Mira
António Mira, Investigador do MED e Professor do Departamento de Biologia da Universidade de Évora participou no Programa Sociedade Civil a 24.09.2021 sobre o tema "Animais em vias de extinção". António Mira desenvolve investigação na área dos ecossistemas agrícolas, gestão de pragas e conservação da biodiversidade sob as alterações climáticas.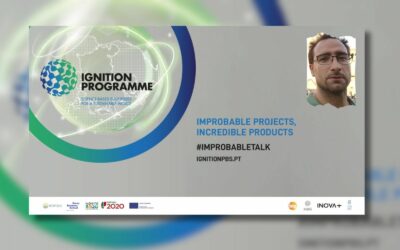 Bruno Medronho, MED-UAlg researcher, was invited by Porto Business School to take part in the "Improbable talks" initiative as part of the Ignition Programme. This multidisciplinary programme is directly linked to R&D activities and its mission is to prepare...