Thematic Webinar on "Food Waste Valorisation"
In the framework of the EUGreenWeek, FoSaMed project organised a fruitful meeting around "Improvement of Mediterranean food systems towards food waste valorisation". The event was organised in partnership with the UNIMED SubNetwork on Food&Water and the Training of Teachers (WP3) of the FoSaMed project (www.fosamed.eu).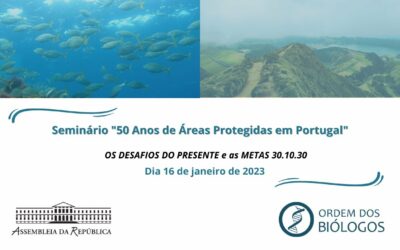 Gravação do Seminário "50 Anos de Áreas Protegidas em Portugal – Os Desafios do Presente e as Metas 30-10-30" promovido pela ordem dos Biólogos, que decorreu no dia 16 de janeiro de 2023 no Auditório António de Almeida Santos, na Assembleia da República. Com a...