Doctoral INPhINIT Fellowship – Incoming – la Caixa (MED – UÉvora)
In the framework of the "la Caixa" Doctoral INPhINIT Fellowships Call 2022, MED is looking for a PhD Candidate for the Incoming programme.
Area of Knowledge: Life Sciences Panel
Group of Discipline: Human Biology, Microbiology, Molecular Biology, Genetics, Cell Biology, Genomics and Proteomics, Biochemistry, Basic Neuroscience
Theme: Impact of oral food perception in Mediterranean Diet adherence: understanding differences in oral biochemistry to promote acceptance of polyphenol-rich foods.
Host organization/Adress: Mediterranean Institute for Agriculture, Environment and Development, University of Évora
Group Leader: Dr. Elsa Cristina Carona de Sousa Lamy (ecsl@uevora.pt)
See here the fully description of this offer.
These fellowships are adressed for early-stage researchers of any nationality to pursue their PhD studies in the best Spanish and Portuguese research centres and units with excellence distinction.
Candidates must be in the first four years of their research career and must not have previously obtained a PhD degree or be in a position to apply for one. Candidates must not have resided or carried out their main activity (work, studies, etc.) in Spain/Portugal for more than twelve months in the three years immediately prior to the deadline for applications.
Visit the website for detailed information.
la "Caixa" will provide information sessions about the new fellowship calls: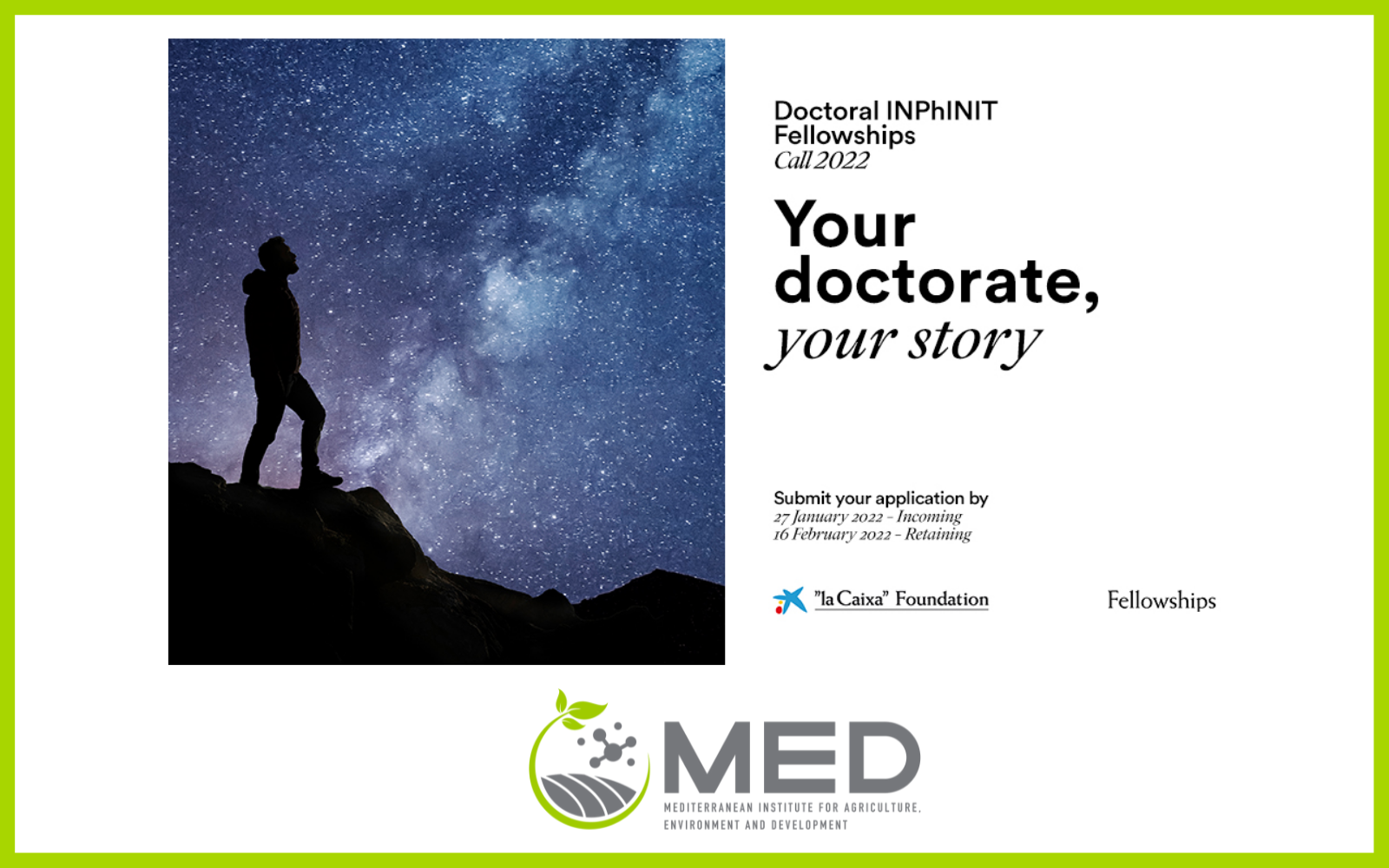 Deadline for submitting applications: 27 january 2022