Doctoral INPhINIT Fellowships – Incoming – la Caixa 2023 call (MED – UÉvora)
In the framework of the "la Caixa" Doctoral INPhINIT Fellowships Call 2023, MED has three offers for the Incoming programme:
Modelling the future of species interactions under climate change extremes | Group Leader: Prof. Miguel B. Araújo, MED-UÉvora (detalhes da oferta aqui)
Innovative Tools for Sustainable Exploration of sulphite-free wines: Towards natural bioactive compounds-based approach | Group Leader: Prof. Raquel Garcia, MED-UÉvora (detalhes da oferta aqui)
A Nutritional, Ethnobotanical and Scientific approach: Biological and chemical properties of local plants of Portugal and their role in diabetes | Group Leader: Prof. Isabel Saraiva de Carvalho, MED-UAlg (detalhes da oferta aqui)
These fellowships are adressed for early-stage researchers of any nationality to pursue their PhD studies in the best Spanish and Portuguese research centres and units with excellence distinction.
Candidates must be in the first four years of their research career and must not have previously obtained a PhD degree or be in a position to apply for one. Candidates must not have resided or carried out their main activity (work, studies, etc.) in Spain/Portugal for more than twelve months in the three years immediately prior to the deadline for applications.
Visit the website for detailed information.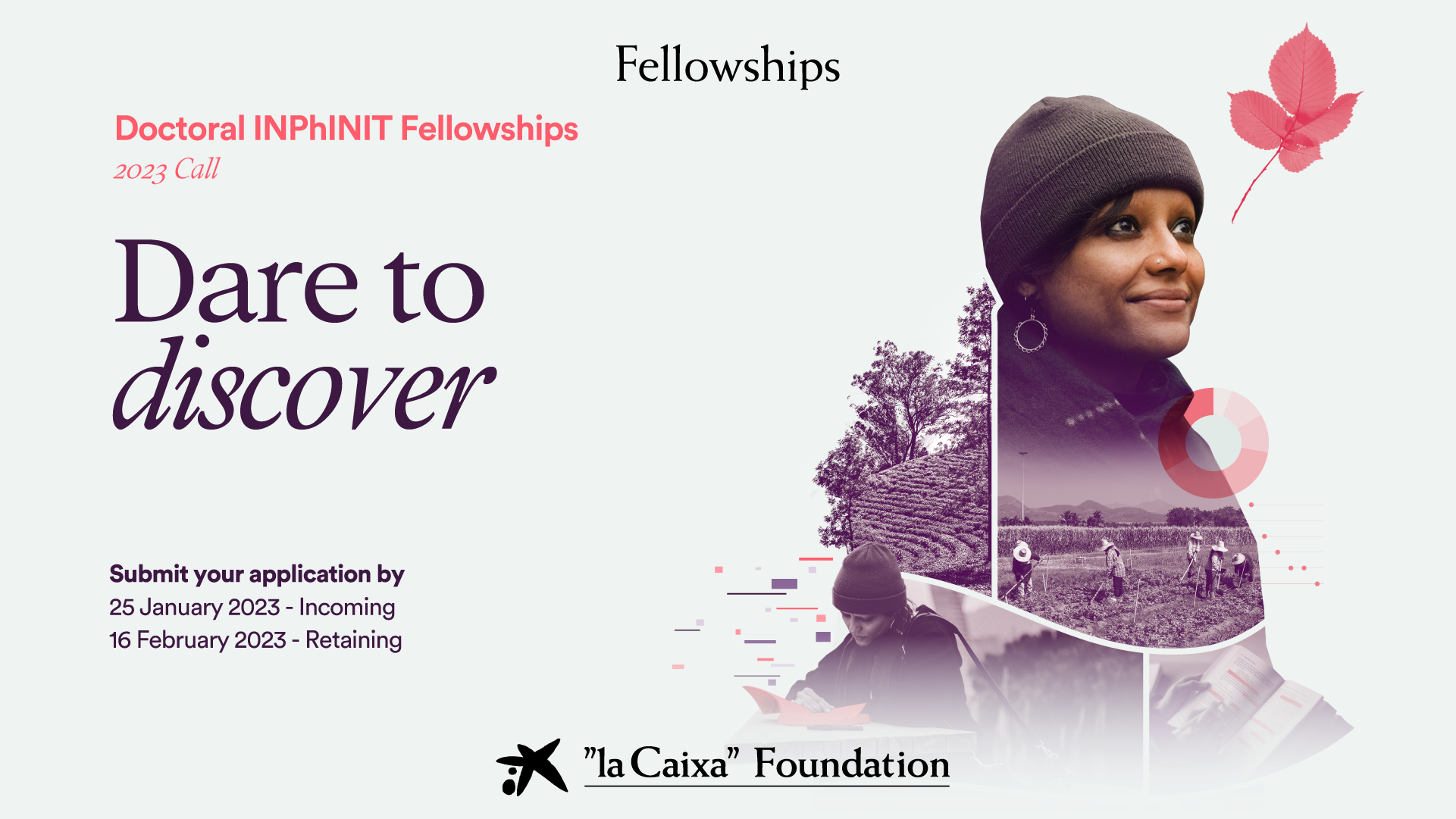 Key dates:
25 January 2023, at 2 pm Peninsular Spain | Deadline for submitting applications.
18 April 2023 | Notification of the shortlist results and arrangement of interviews.
23, 24 and 25 May 2023 | Face-to-face interviews.
8 June 2023 | Communication of the final results.
From 8 to 30 June 2023 | Matching host institution-fellow